Book Level Checker APP
Best AR Book Scanner APP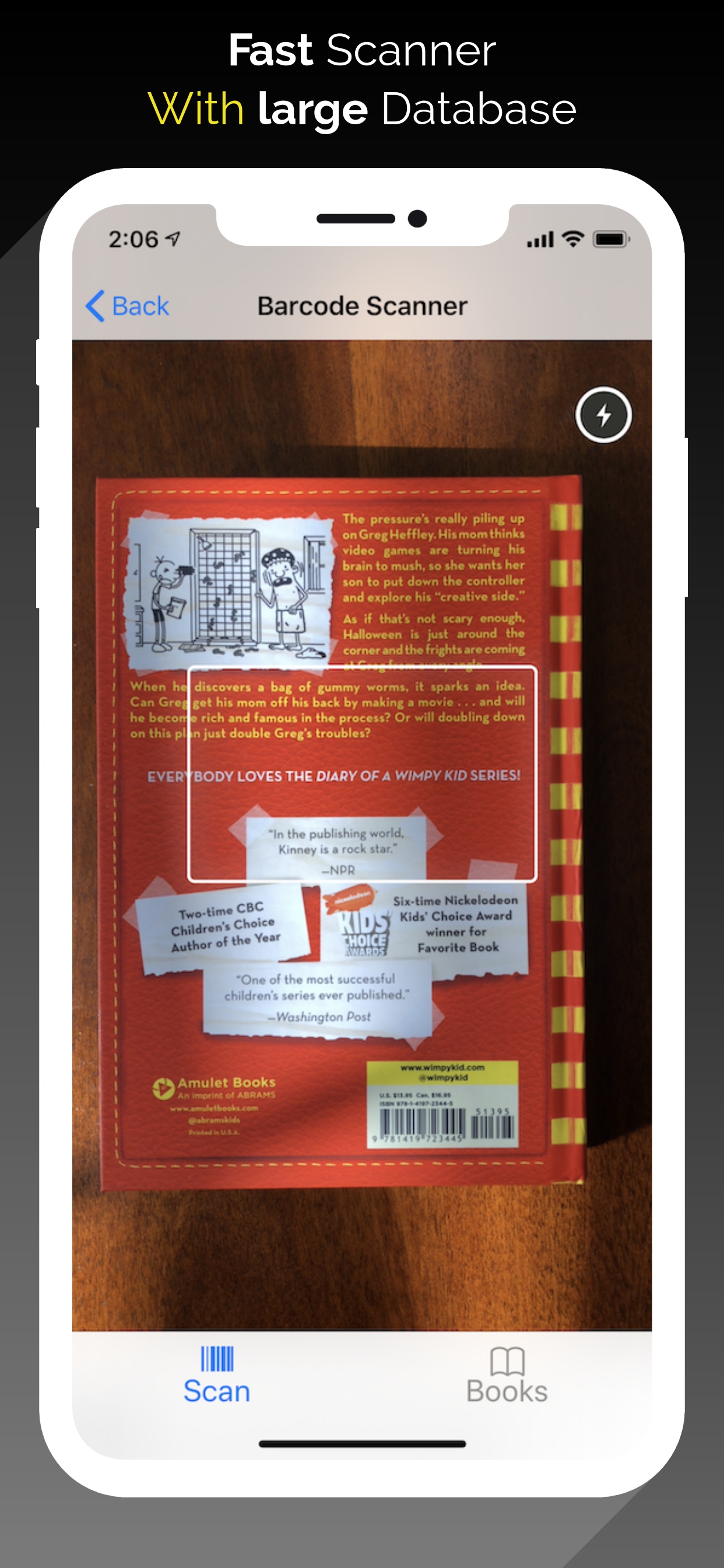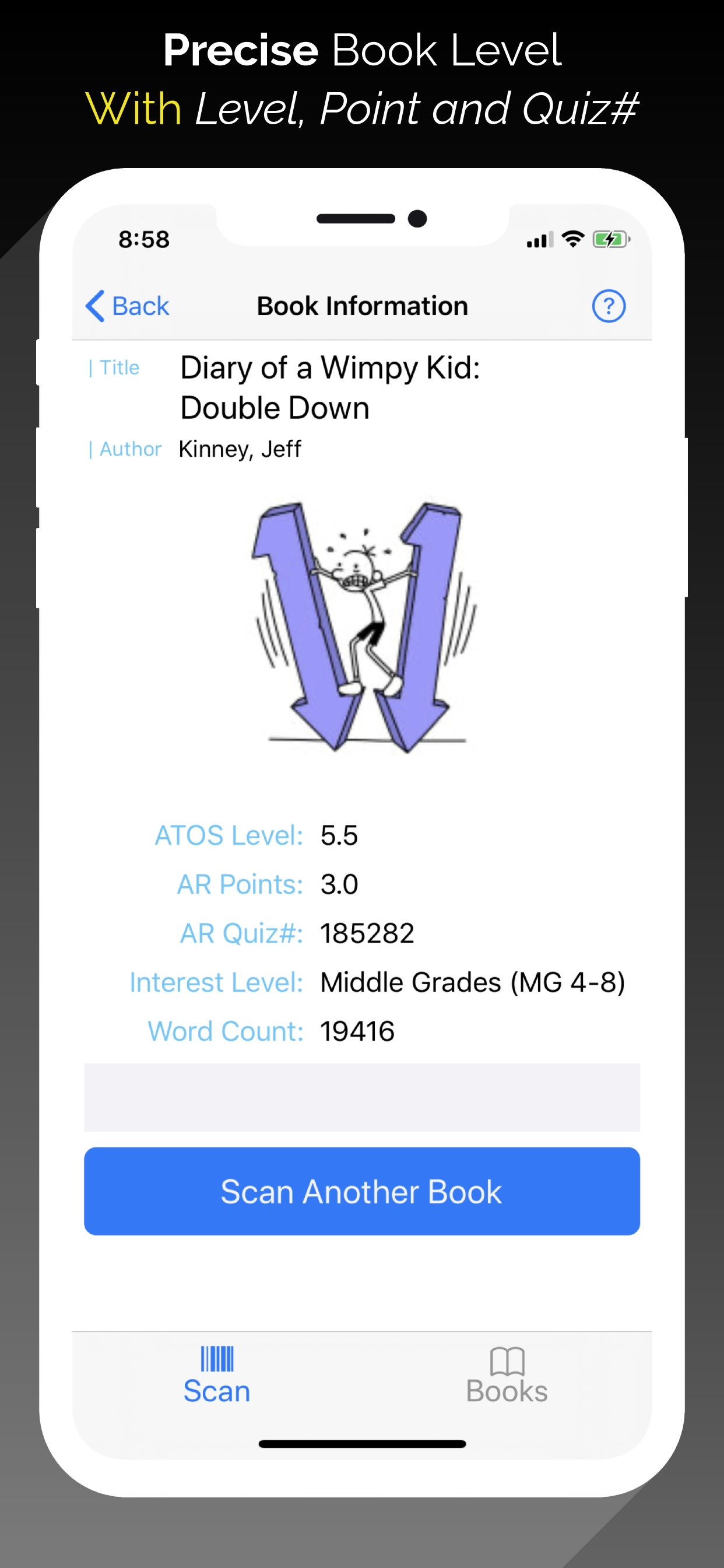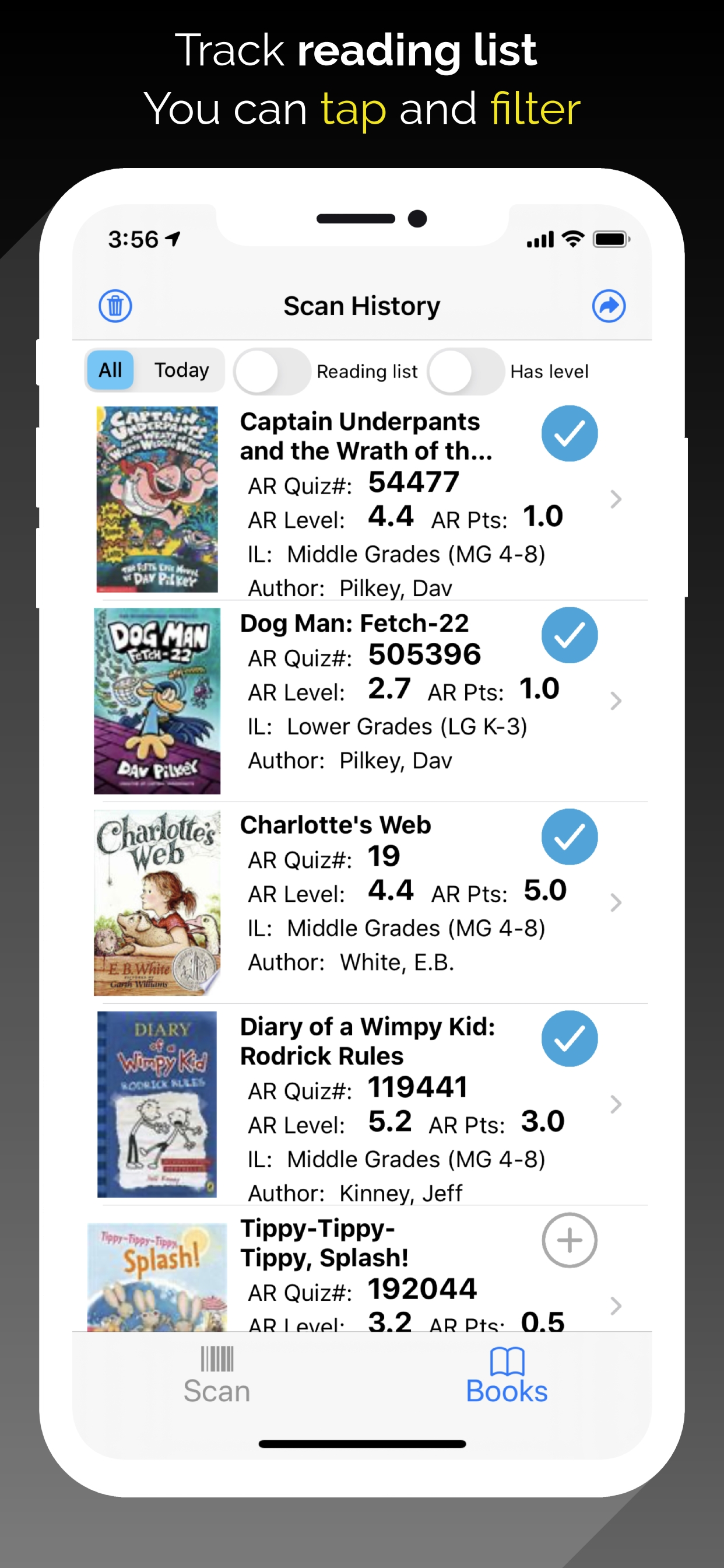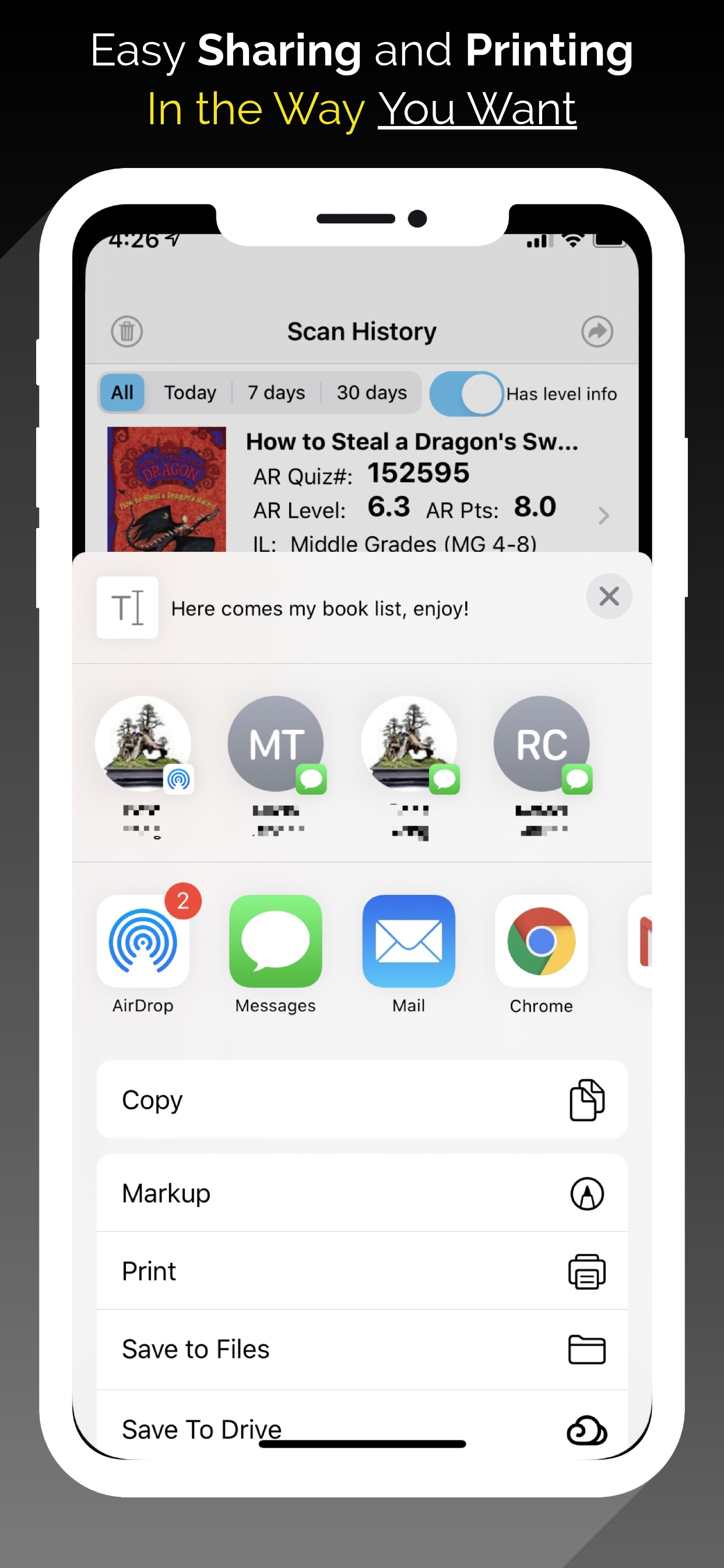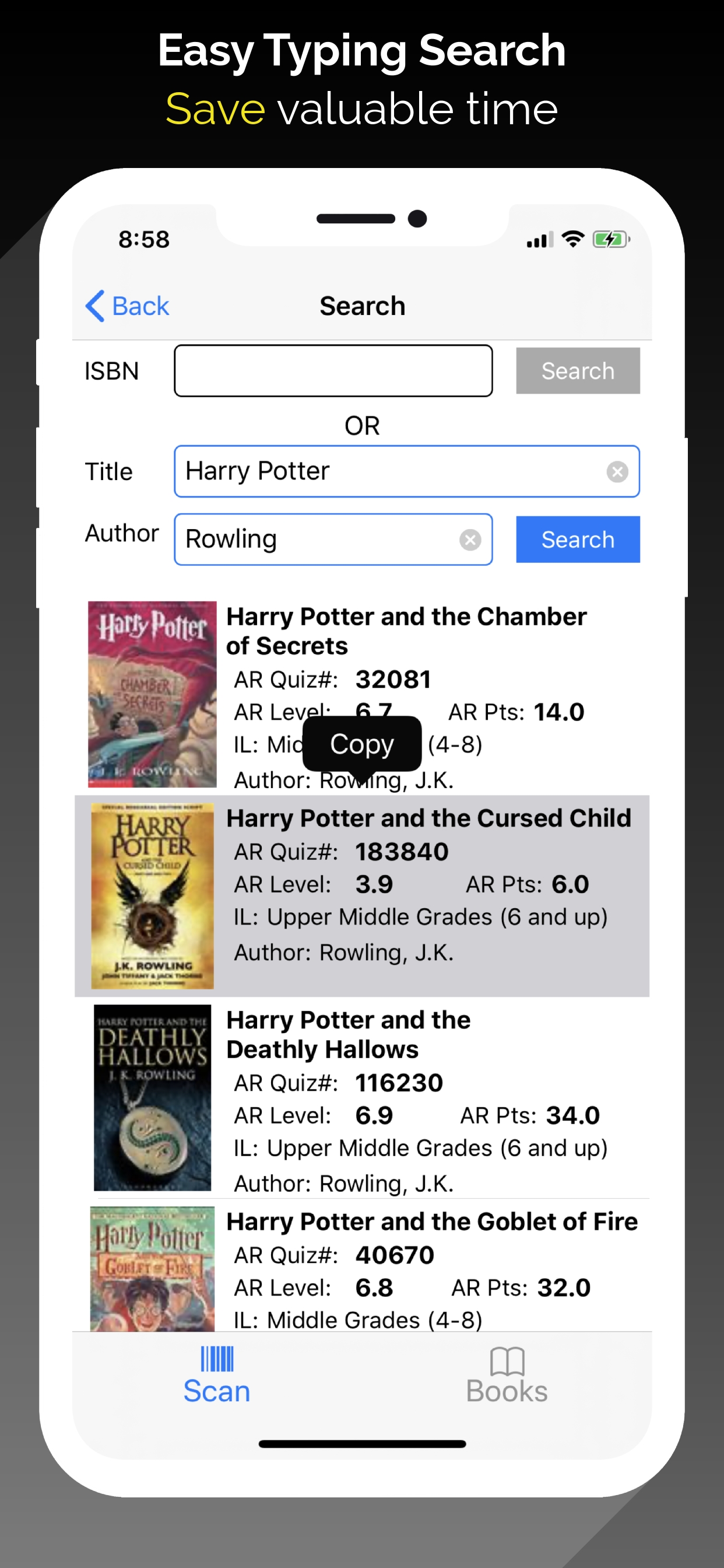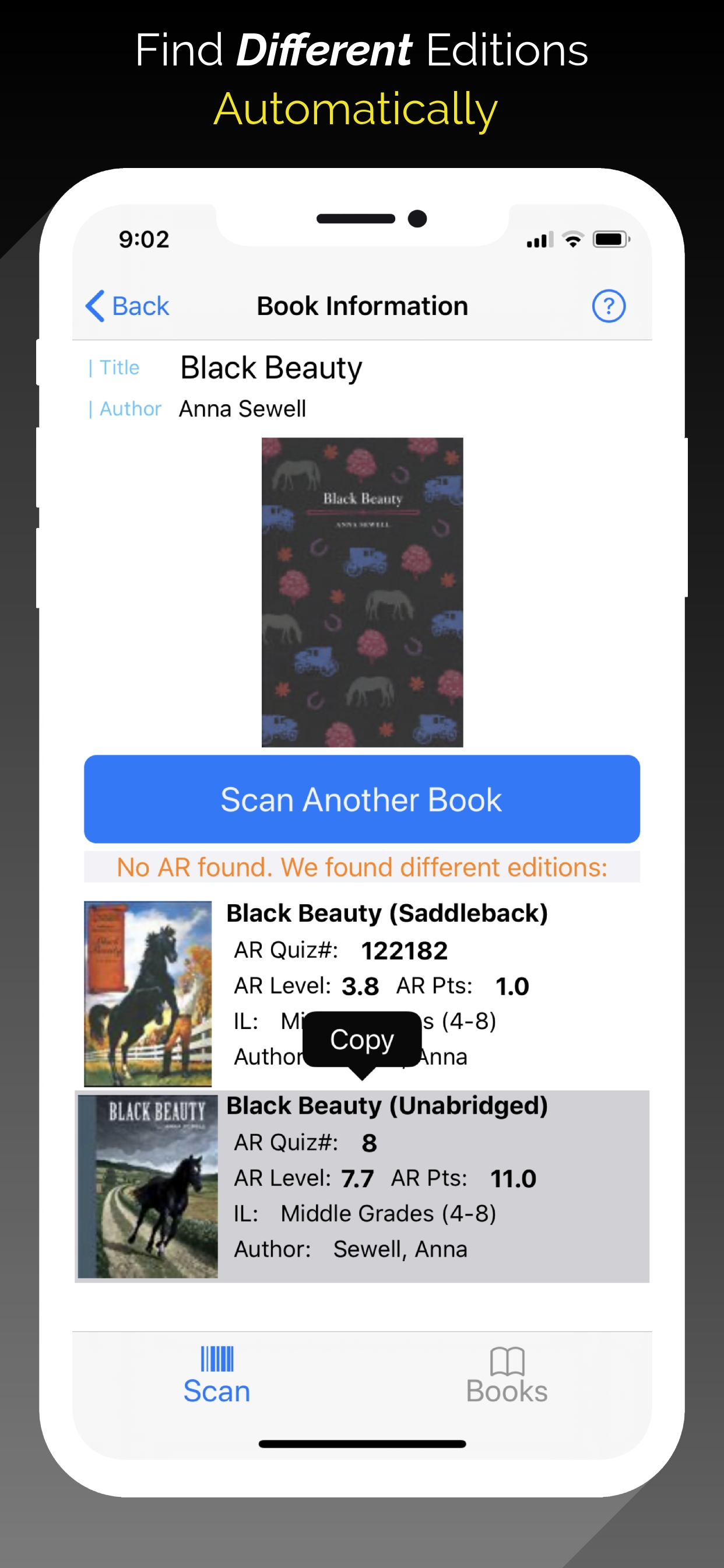 ** Over 180k+ AR books and 1 million+ ISBN! **
Teachers, parents, students, and librarians: are you tired of manually searching AR level, AR points, and AR quiz number for books which are AR leveled but not labelled? This is the app for you!
This Book Level Checker App provides accurate AR level information. Super fast ISBN barcode scanner! Easily share and print your scan list in PDF format. This Book Level Checker App even provides a reading list tracking feature. As time going, you will be amazed how many books your kids/students have read.
Key benefits you can get:
Fast ISBN barcode scan. Save your valuable time.

Accurate AR book information.

Large database. 180k+ AR books and 1 million+ ISBN.

Don't have the barcode? Use the manual option to key in the ISBN.

Don't have a book in hand? Search by title and author.

Similar books suggestion. You don't need to manually search by title and author.

Easy-to-manage scan history.

Easy sharing and printing in the way you want.

Reading list management. Easily add or remove books and share list to others.

No ads.
Perfect for:
Choosing books with the right reading level for your kids.
Students who can pick AR books by themselves
School/classroom library management to assist with correct AR level labeling.
*** Only cost you one cup of coffee for lifetime usage. ***
Note:
AR and Accelerated Reader are registered trademarks of Renaissance Learning. Book Level Checker App and Apuck LLC are not affiliated with Renaissance Learning, Inc.